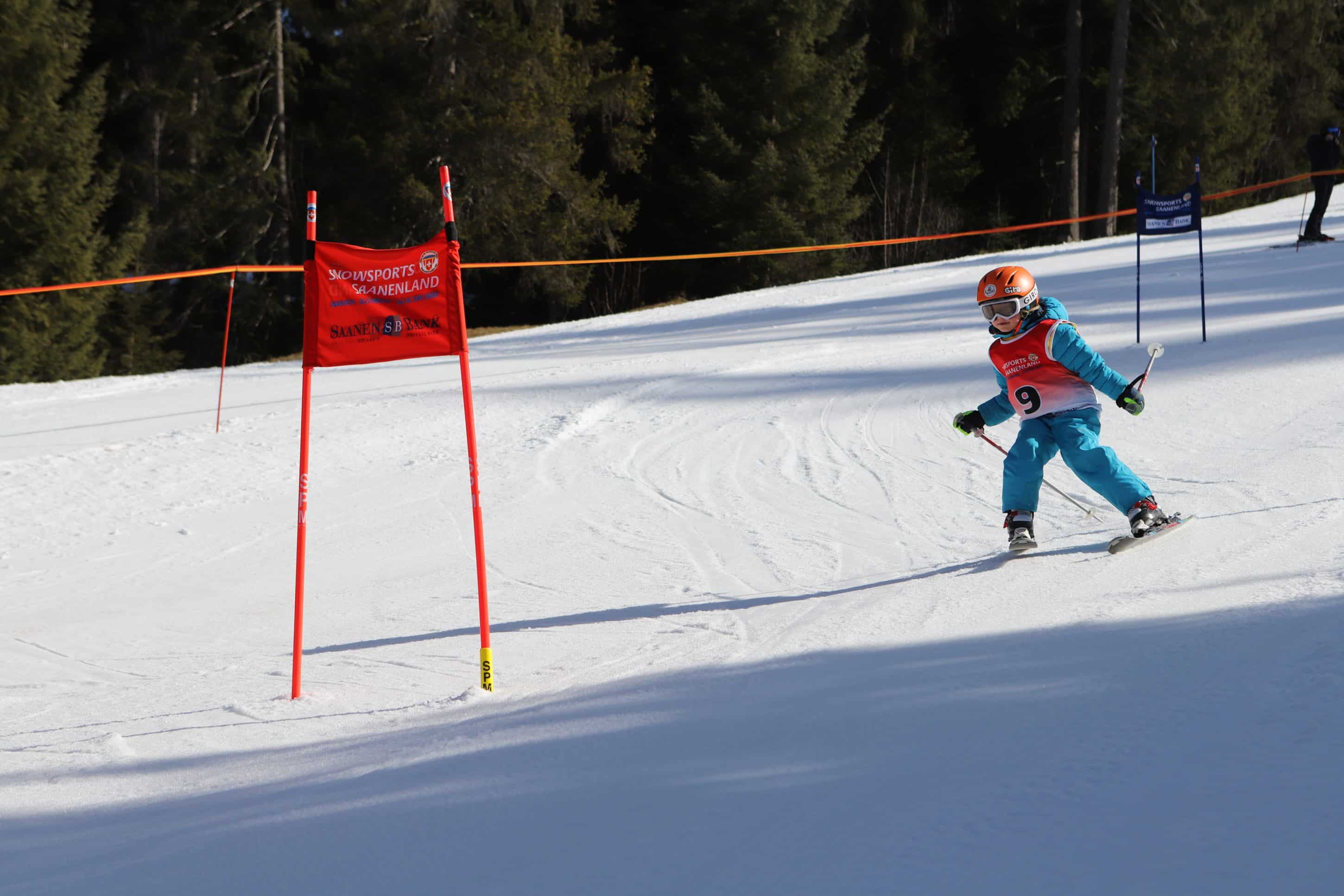 Group lessons for Kids
Our group lessons for children are offered and taught according to the Swiss Snow League levels. At each level, your children will be taught snow sports in a methodical and fun way. This method has been tested and approved in more than 150 Swiss Ski Schools and ensures a reliable progression.
So, are you ready to take up the challenge of starting at the Swiss Snow Kids Village and working your way up to become a star in the Academy?
Ski
1/2 day (2h) :                CHF 56
2x 1/2 day (4h) :          CHF 110
3x 1/2 day (6h) :           CHF 161
4x 1/2 day (8h) :           CHF 208
5x 1/2 day (10h) :         CHF 248
6x 1/2 day (12h) :         CHF 286
1 day (5h) :                     CHF 82
2 days (10h) :                 CHF 160
3 days (15h) :                 CHF 234
4 days (20h) :                CHF 304
5 days (25h) :                CHF 352
6 days (30h) :                CHF 385
Lunch (incl. drinks)             CHF 14
Snowboard
1/2 day (2,5h) :             CHF 66
2x 1/2 day (5h) :           CHF 132
3x 1/2 day (7,5h) :        CHF 176
4x 1/2 day (10h) :         CHF 220
5x 1/2 day (12,5h) :      CHF 264
6x 1/2 day (15h) :         CHF 286
Group lessons for Kids Ski & Snowboard
Swiss Snow League
Kids Village
Objectives:
Teddy Bear: You are on skis for the first time and get familiar with the equipment and the snow. You will learn to walk, turn, slide with the skis parallel and brake with the terrain.
Polar Bear: You learn the snowplough position on the spot and in motion as well as how to stand up. You will consolidate your previous knowledge.
Penguin: You are able to brake on a slight slope. You are ready to go on an adventure on the magic carpet! Here you will perfect your braking and learn to make your first directional changes from the slope line.
Snake: In this level, your direction changes will take the form of turns that you can practice in slaloms. You will learn to ride the small ski lift.
Kangaroo: The big ski lift in the snow garden is within your reach. With this level you will be able to control your skills on a slightly steeper slope and learn to do jumps.
Have you completed all the levels in the Swiss Snow Kids Village? Then you're ready to take on the mountain! See you in Blue Prince!
Blue Prince
Objectives: 
Climbing uphill by side stepping and herringbone (scissor) stepping
Gliding and braking with the snow plough
Skiing with skis parallel with steps and tricks
Turning snow plough turns (wedge turns)
Blue King
Objectives: 
Traversing and tricks
Slide-slipping
Skiing with skis parallel over easy bumps and jumps
Snow plough turns on an easy blue slope
Blue Star
Objectives: 
Turning in a miniature slalom jungle and in a set course
Skiing over bumps and dips
Skiing backwards (switch) with skis in a V shape with change of direction
Snow plough turns on a versatile blue run
Red Prince
Objectives: 
Braking with skis parallel
Turning steps on an easy slope
Waltzing
Skidded parallel turns
Red King
Objectives: 
Short turns on an easy slope
Skating step on the flat terrain
Basic Air (small kicker)
Parallel turns with various radii
Red Star
Objectives: 
Parallel turns through a corridor of slalom gates and in a set course
Skiided parallel turns backwards (switch)
Single ski turns on an easy slope
Short turns on an intermediate slope
Black Prince
Objectives:
Short turns with pole planting on a difficult slope
Jumps: Straights and fifty/fifty over box
Parallel turns off-piste
Carved parallel turns on a wide, easy slope
Academy
Are you a Black Prince or Princess? Congratulations! You have the right to join the Swiss Snow Academy and continue to challenge the levels of the module of your choice: Race – Freestyle – Freeride.
Meeting point
Swiss Snow Kids Village: 09.45 am at the Schönried Skiparadies
Blue Prince – Academy: 09:50 in front of the Horneggli bottom station
Schedule
10:00-12:00 (half day)
10:00-15:00 (full day)
10:00-12:30 Group Snowboard
Race and medal ceremony
FRIDAY FOR ALL!
Swiss Snow Kids Village: 11:00 am Race, 11:30 am Medal ceremony on site.
Blue Prince – Blue Star : From 11h00 Race
Red Prince – Academy : 13h30 Race
2.30 pm: Medal ceremony for the Blue Prince at the Academy in front of the Kuhstall Restaurant.
Presentation of the Swiss Snow League booklet
In order to pass a level and thus be able to move up to the next level, the four objectives of the level in question must be validated by the instructor or the instructor in charge of the group. In addition, the child must have spent at least three days in the level.
Conditions
From 3 years old.
From 3 persons.
Payment in advance. No payment on the spot is possible.
Ski pass and equipment not included.
Cancellation conditions under GTC
Delay
In the event of a delay, only the head of the class decides when and where the child can be brought in, so as not to interfere with the smooth running of the course.